Seeing that NFTs are not going away and you'll start to see many marketers promoting them soon, I would like to shed some light to it. However, if NFTs new to you and you don't know what it is yet, to me, it's a new type of digital asset:
Here's my video to explain about it.
Keep in mind that I'm only discussing about NFTs with utility/content in this post because I'm researching on those. Which means, I wouldn't "understand" Crypto Punk or those technical blockchain stuff.
FACT #1: Anyone can create NFTs
That person could be from Africa, Greece, United States and so on, doesn't matter. Because technically, anyone can just "upload" a JPEG image (or any kind of digital product).
They can do that by going to NFT marketplace websites like opensea.io, crypto.com/nft, niftys.com, etc.
There will be unlimited NFTs, just like unlimited webpages in the world.
So, there's really nothing "magical" about them, but if you know how to collect or create, some could help you to make money.

FACT #2: It's Not About The JPEG
The common saying is, "Just download the picture, it's free".
For instance, here's a FB ad by Crypto.com. If you browse at the Comments (you won't be able to see it here), you'll definitely find comments saying, "I can design better art" or "Just click Save As".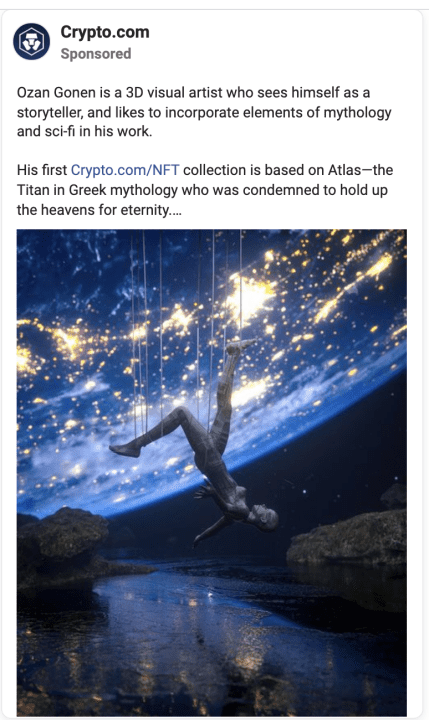 But the thing is, it's not about the design.
Of course someone can design a better one. Of course we can "Save As" and download the image into our computer for free.
If it's the impressiveness of the design determines the worth of the NFT, then how do you justify this Patient Panda NFT by Gary Vaynerchuk, sold for 55 ETH (Ethereum), that's about USD $220,000?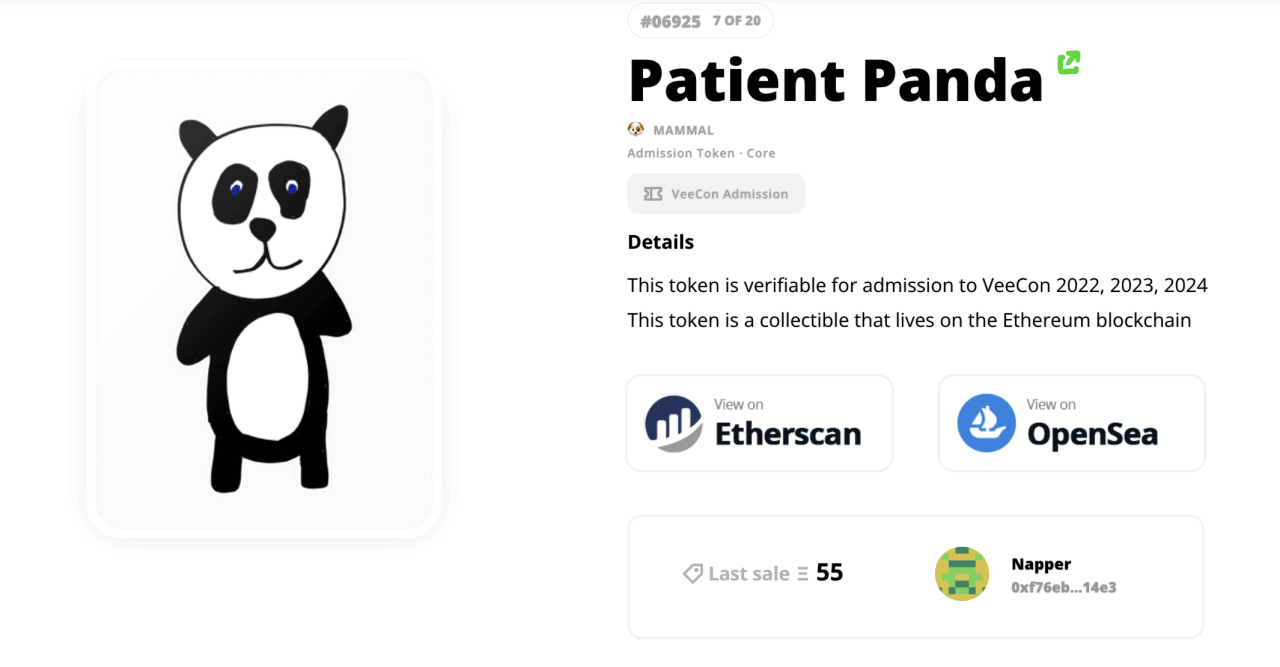 Here, you can see see this doodle picture yourself and download it too, https://opensea.io/assets/0xa3AEe8BcE55BEeA1951EF834b99f3Ac60d1ABeeB/6925

FACT #3: The Price For The NFT Will Likely To Appreciate If It's From A Brand, Has An Utility or A Long Term Project (12 Months Or More)
Nowadays, you'll see people coming up with their own "white papers" and "roadmaps" for their NFT projects. It's the similar concept to launching a crypto coin.
Truth is, there are 101 crypto coins out there which will tell you that you're going to be rich by just buying them. Aren't this the same stuff you've seen in online schemes or "forex trading bots" in the past, just that the modality has just changed to NFT and cryptos?
Now, we're not denying they don't work, maybe some do. The discussion here is, an NFT project is not going to be successful based on the promises on the website, but by evaluating it from these 3 perspectives – brand, utility and long-term project.
Let's take Gary Vaynerchuk's NFT project as a case study.
i. BRAND. For instance, Adidas launched its NFT recently and because it's Adidas, "everyone" will know it's brand. That helps to ensure that even 5 years later on, the value should still be there. In fact, it may even appreciate higher because it's the first collection. Secondly, a brand is always a safer bet because they'll never pull a "money grab" as the brand is worth MUCH MORE. Gary Vaynerchuk is a brand and he's "lending" it to VeeFriends (the NFT project's name). I doubt he'll burn his decades of brand for short term gain.
ii. UTILITY. Many of today's NFTs have utilities. Let me explain – you could copied "Patient Panda" or "Atlas the Titan" NFTs as images, but you don't own them. Which means, you don't have the utility that comes with the NFT and you cannot sell the NFT too.
Please understand – people are not paying USD $220,000 for one doodle Panda picture, but with the understanding of what this NFT can give to them and the long-term potential monetary value.
iii. LONG-TERM. Eventually, you'll see many celebrities launching their own NFTs. The question is, how many of them believe in the platform? Or, are they just milking their celeb status to make some millions out of their fans and followers?
Example: BTS Kpop wants to launch its NFT, despite fans aren't too happy about it as posted by Wall Street Journal, https://wsj.com/articles/btss-nft-venture-hits-sour-note-with-fans-11640871772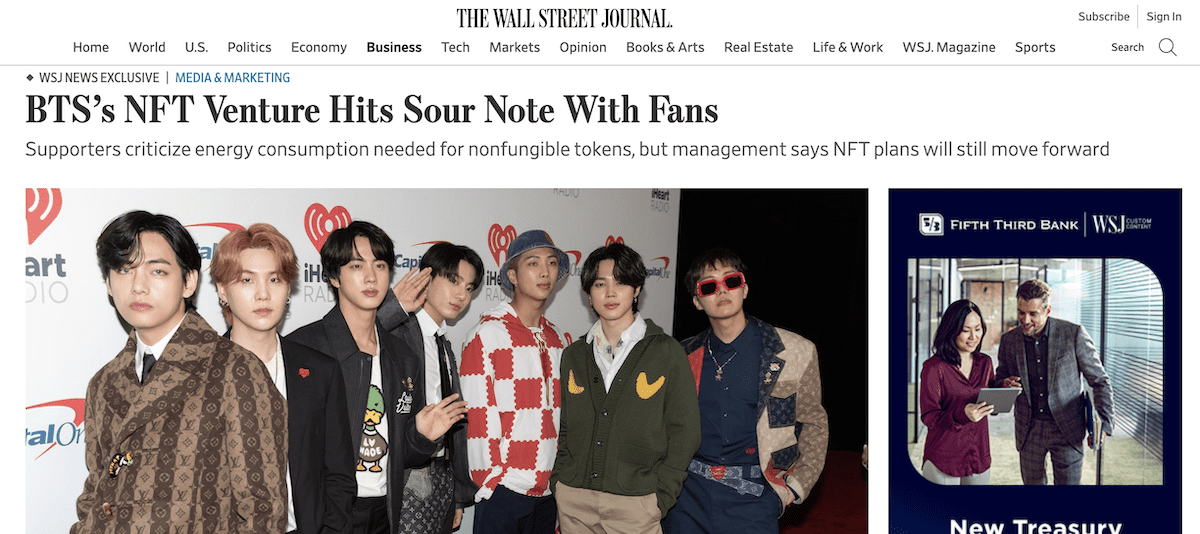 Obviously, they'll make many millions in just minutes for launching it. But – do they really believe in their own NFTs and going to commit to develop the NFT community? Or it's a money grab?
Even Melania Trump, the former First Lady of the United States launched an NFT. I don't want this post to turn into a political discussion, so I don't have any comment on this.
Similarly with marketers. Because they have influence, marketing expertise and a mailing list, they won't have any problem to sell their NFT collections.
But like Gary V, not only he has the brand and the NFTs are utility-based, he's into the NFT game for long term. You can see how active he is and also continue to develop VeeFriends.
This is also the reason why we launched our first PatricNFT, which is the WakeUp Millionaire NFT, we do not include "insane" bonuses like a typical product launch, but only utilities that are highly related to the NFT.
Here's why – I don't want it to ever be a short-term project or "biz opp".
If the bonuses outweigh the value of the NFT (which is valued by the brand behind it and the utility it has), how would it ever be long-term?

FACT #4: Not Every Utility NFT Project Can Be VeeFriends
In fact, the price may even go down. For instance, Tom Bilyeu's NFT project, Founder's Key. It's highest priced is the Legendary Collection and if I'm not mistaken, it was sold at 3 ETH (1 ETH is about USD $4000, the price fluctuates) when it was launched. At the time of me writing this, there is an owner will to sell his unit for 1.6 ETH, which is almost 50% below the original selling price: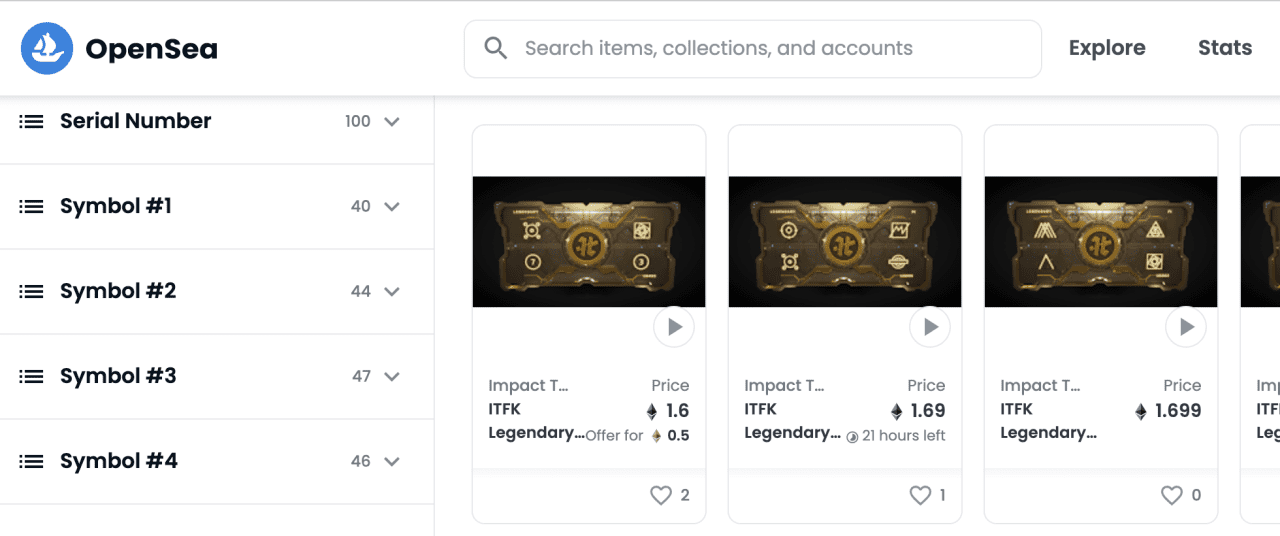 Yet, Tom is a highly influential person, has a reputable brand and the NFT project has utility too.
The logic is this – there are many short-term fellas. Their primary goal is to buy and sell, it's called "trading".
So this is why, if you are collecting any NFT, you should think of BRAND, UTILITY and LONG TERM. When these 3 things are aligned, the NFT project may become successful later on.

FACT #5: There Is "No Secret Strategy" To Mint An NFT Collection
If you need step-by-step courses, there are plenty of them in Udemy.com affordably. But I don't think there are any "secret strategy" that will make you successful. Though, if anyone who's successful is willing to teach, do pay attention.
The fact is, those who are celebs, influencers, public figures and brands will have the unfair advantages to promote an NFT project successfully. Outside of that, truth is, it'll take a lot of convincing for someone to buy your NFT. Especially, when anyone can mint an NFT and there are abundance of them.
But there's no harm trying. Just don't expect it'll magically sell on its own. The fact is, it requires A LOT OF HARD WORK to launch an NFT collection from scratch and be highly committed to it.

FACT #6: NFT Is Not Going Away
The way how I look at it is this – it's going to be like crypto coins. When Bitcoin was introduced many years ago, some thought it's a fad. One of the reasons why NFTs not going away is because it has already been adopted by big brands such as Marvel, Disney, Coca Cola, Adidas, Gucci, Aston Martin and the list goes on.
I know – it's hard to accept the reality that you're buying a JPEG that you can download for free. Well, it's also hard to accept that a Bitcoin is worth $50K when it's something you can't even see or hold, right?

FACT #7: The Best Way to Learn Is To Buy An NFT
If you truly wish to learn, whether to collect or to mint (create) NFTs, honestly, the best way to learn is to start buying. I mean, that's how I get started.
Because when I started collecting, I learn the steps and jargons. But at the same time, I get to understand the aspect of "being a collector" and "investing".
Of course, buy one that you like or you enjoy supporting the creator. Furthermore, buy an NFT that has an utility you can use, thus, you have a by-product from your investment.
I hope these 7 facts helped you to have a clearer mind of NFT, regardless of whether you want to be a collector or creator and also, make the right NFT purchase.
All the best!
Patric Chan
https://wakeupmillionaire.com/nft