The Strategies To Building A Digital Business Internationally, By Just Using The Internet""

— patric chan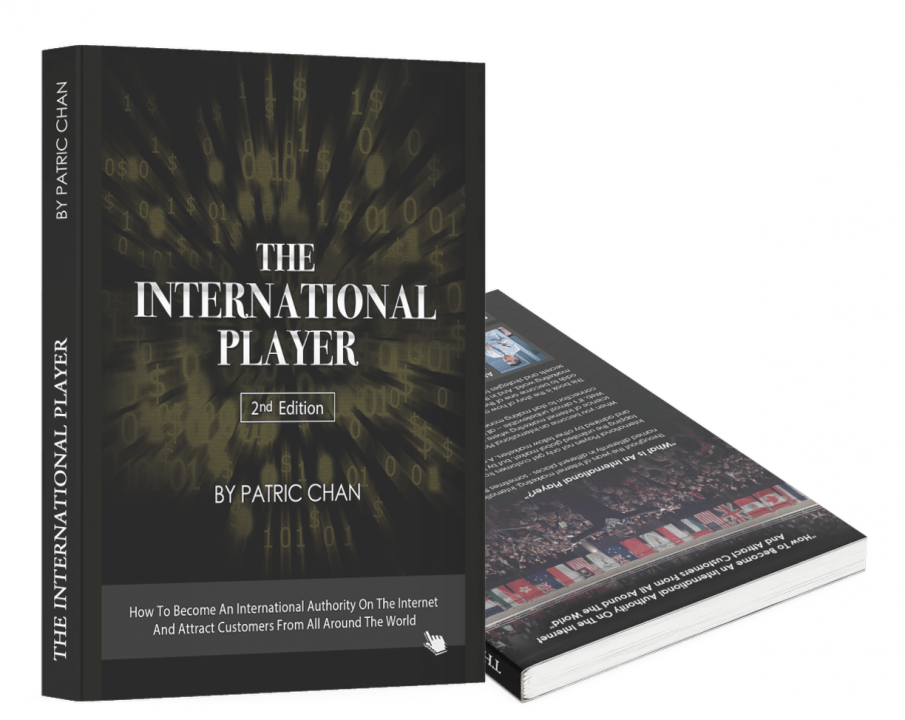 If you're selling online but you're not selling to the people OUTSIDE of your own country, you are really losing out a huge market. LITERALLY.
I mean, one of the main purposes of why you're marketing on the Internet is to reach out and to tap into the global market, isn't it?
If you sell internationally…
Every day, you can have your digital products sold in USD currency.
Because when we're sleeping, it's day time in another part of the world and our websites are always "working" 24/7. Technically, you'll get the best of "both worlds" when you go global.
Ponder that for a while – getting online sales whilst you sleep.
But if you're not getting a piece of the internet's wealth from the international market yet, it's not your fault.
The fact is, most local marketers and entrepreneurs are not able to break into the overseas market and earn in USD, so they are quite clueless of how to achieve this.
This is why I want to introduce you to read the International Player Book.
I attended Patric's workshop back in 2006. Since then, lives changed. I am able to run my own company, hire people, create jobs, touch and change people's lives and directly influenced more than 50,000 people with our product and services. Patric's training and leadership is practical and result driven. – Daniel Tan, MarketersMedia.com
My Previous Other Best-Selling Books…